Products - Dog and Cat Food
Dog and Cat Food: All Natural - Raw - No Preservatives or Additives
Working dogs, hunting dogs, pig dogs, boarding and breeding kennels, pets, whelping bitches, puppies, cats and kittens.
Google "Raw Meaty Bones diet" for excellent information on feeding a natural raw meaty diet.
LAMB BRISKET: PLEASE CALL FOR THE CURRENT PRICE AS PRICES MAY VARY FROM WEEK TO WEEK.
NEW PRODUCTS:
LAMB HEARTS:- Layered. 20Kg Carton $95.00
LAMB/BEEF/CHICKEN MIX - Minced thru 8mm plate. Fat Content 20%. 20Kg Cartons (cut into blocks) $50.00
GREEN TRIPE - MINCED. 1.428kG TUBE. $6.50 CARTON OF 14 ROLLS $91.00
__________________________________________________________________________________________
NOTE:-
Tongue/Cheek/Heart is minced thru a 10mm plate.
Beef Supreme is minced thru a 5mm plate.
Chicken is minced thru a 5mm plate.
__________________________________________________________________________________________
PRICE INCREASE - TONGUE/CHEEK/HEART IS NOW $80 A 25KG CARTON.
PRODUCTS: LAMB, BEEF AND CHICKEN.
Local orders available to pick up from our depot in Te Kuiti - ph 07 878 6868 to arrange.
All products blast frozen for 4 days to -22© degrees in MPI accredited premises.

Nosloc products premises have been inspected by NZ Food Safety. We have met their criteria for packaging and storage temperatures.

Discount on orders of Beef, Chicken and Horse Products 10 cartons or more.

Discount is not available on Lamb Brisket.

Discount applies on mixed carton lots, not including lamb brisket.

Discount on single orders of 10 cartons or more only (one invoice) – no combination of orders.

These discounts only apply if the order is picked up/delivered in total - no back orders.

No stock will be held.

All prices ex the freezer Te Kuiti

Payment on collection - corporates - 7 day invoice.

Freight/delivery additional.

Approximate carton sizes: 570 x 350 x 180
DELIVERY RUNS:- Ex Te Kuiti

A delivery fee applies to all these areas except Otorohanga to Hamilton.
Fortnightly, Friday - Otorohanga to Hamilton
6 Weekly - Cambridge, Matamata, Tirau, Tauranga, Mt Maunganui
6 Weekly - Taranaki
6 weekly - Northland
Other areas by Refrigerated Transport - Pallet lots only - freight additional.
SCROLL DOWN TO VIEW PRODUCTS AND PRICES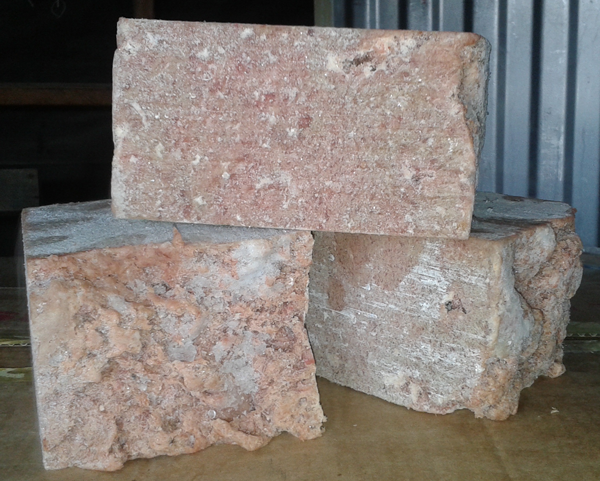 Chicken Mince
Contains whole carcase apart from breasts and Thighs. No Offal. Minced thru a 5mm plate. 20% Bone. Most other chicken mince available at supermarkets is 10% meat or less.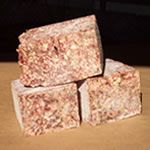 Beef Supreme
Contains 45% Beef/heart, 45% Premium Chicken, 5% Ovine Tripe, 5% Beef Kidney. Frozen and cut into approx 1kg blocks.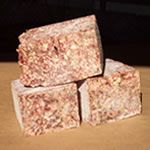 Beef Mince - Tongue Cheek and Heart
Frozen and cut into approx 1kg blocks. Great for whelping bitches and puppies. Cats love this product.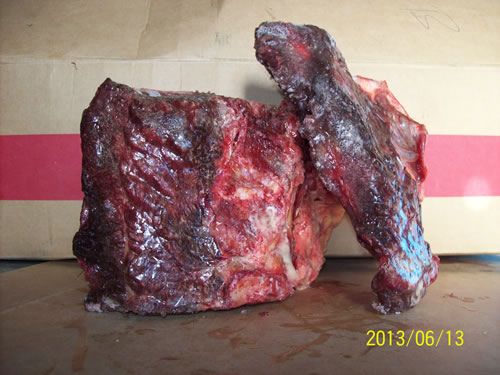 Horse Brisket
Trimmed – good bone and some meat content Horse brisket is good for dogs with allergies to other meats.